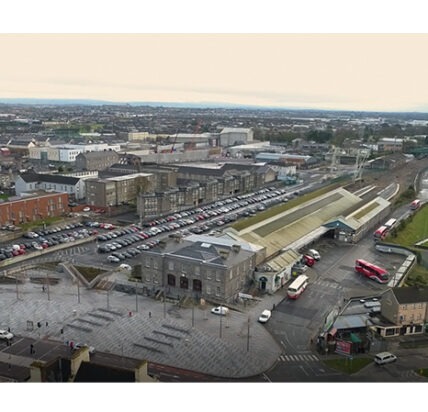 Project Description
In October 2019, the Land Development Agency in partnership with Limerick City and County Council, CIÉ and the HSE announced plans to begin examining the potential for development of a 50-hectare site in Limerick City centre located near the main transport hub of Colbert Station.
The first step in this process was the signing of a Memorandum of Understanding which took place in Limerick in January 2020. Furthermore, the design review team was established and is Chaired by David Browne, Director of RKD and President of the Royal Institute of the Architects in Ireland (RIAI).
A presentation was delivered on the day of the signing of the Memorandum of Understanding which can be found here.
In March 2020 the team to undertake the design review process was announced. The Royal Institute of the Architects of Ireland (RIAI) will lead the design review process. You can find more information about the individual team members here.
Gallery
Limerick Post Show | The development of the new Colbert Station district, Limerick
Credit: Brian Arthur Photography