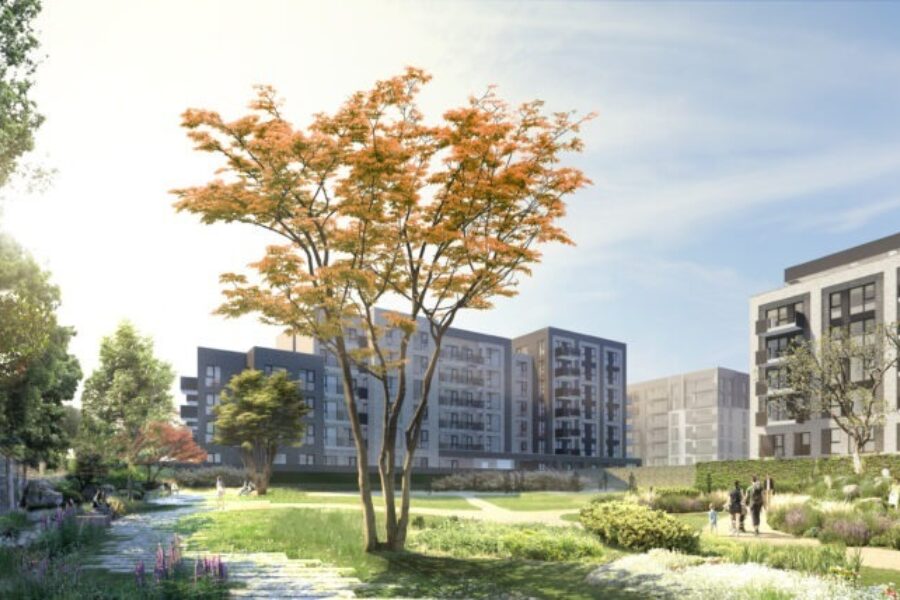 Estimated number of homes
140
Current Status
Design team appointed
Next Step
Outline design & feasibility
View on Map
Latitude: 53.3948789 Longitude: -6.2150124
Project Description
The Cromcastle site is situated in Coolock, Dublin 17, adjacent to the Northside Shopping Centre on the junction of Kilmore and Oscar Traynor Roads. The site is currently in use as a semi-formal grassland park, comprising of pathways and lighting with limited planting and trees. There is no vehicular access to the site however it is bounded by roads on three sides.

The site includes an existing retaining wall structure at the corner of Oscar Traynor and Kilmore Roads where the site level drops below the existing road level.

Whilst the optimum residential unit mix and numbers plus ancillary uses will be determined as part of the detailed design process, cognisant of planning policy requirements, a development of approximately 140 new build residential units is proposed.

The LDA design approach will be inclusive and responsive to the local context and the opportunity that the site presents for new homes to be provided in an established urban community.
Gallery
View on Map
Latitude: 53.3948789 Longitude: -6.2150124