Land Development Agency seeks to deliver over 800 homes to Balbriggan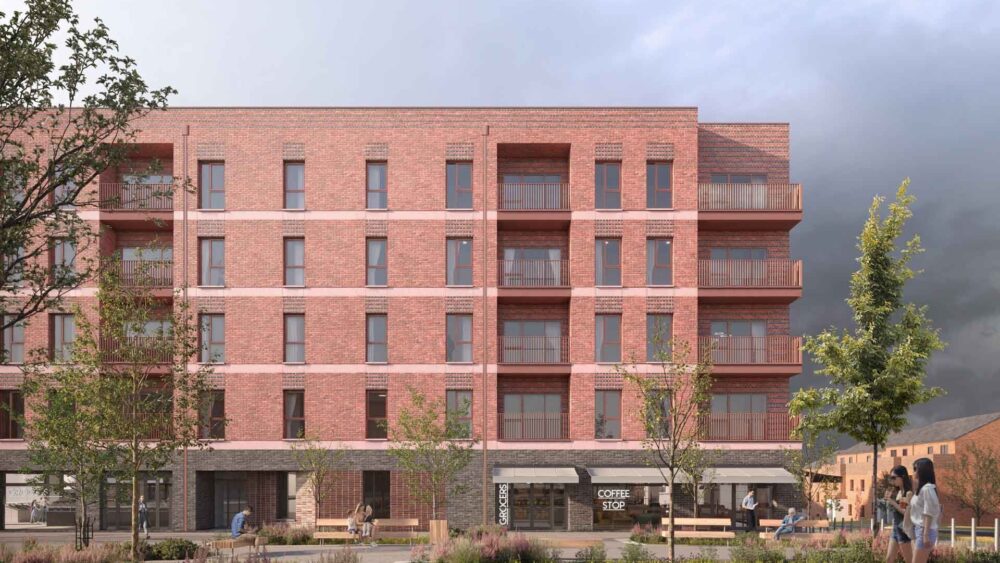 Development will deliver cost rental and affordable purchase homes
817 homes will be a mix of one, two, and three-bed houses and apartments
Castlelands project will include retail, creche and green corridor
The Land Development Agency (LDA) has submitted a planning application to An Bord Pleanála for a Strategic Housing Development (SHD) in Castlelands in Balbriggan, Co. Dublin. The 25.3-hectare site was made available to the LDA by The Housing Agency and will provide 817 homes, subject to planning approval. The LDA, Housing Agency and Fingal County Council have worked closely together to bring the design and planning application to fruition.
Situated on a greenfield site overlooking the Irish Sea, the proposed development will include both cost rental and affordable homes for purchase delivered through the Government's Housing for All policy. Central to the development is the creation of a new urban quarter, served by retail and childcare facilities with a green corridor providing connection throughout.
The planned homes will comprise 24 four-bedroom houses, 381 three-bedroom houses and duplexes, 250 two-bedroom houses and apartments and 162 one-bedroom apartments. This new community will include over 600 sqm of retail space, an 869 sqm creche, 1,033 car parking spaces, 1,092 bicycle spaces and almost 3 hectares of public open space or communal space which will include playgrounds, multi-use games areas and parkland.
The proposed development will provide improved connectivity for the wider Balbriggan area through the delivery of the Castlelands Link Street. The street will have cycling and pedestrian tracks on both sides of the main carriageway and provide access to the new community from both the southwest and southeast of Balbriggan. Castlelands will prioritise walking, cycling and public transport, improving links to Balbriggan and its connectivity to Dublin city.
John Coleman, LDA Chief Executive, said:
"Castlelands represents a significant development for housing in north county Dublin and will provide affordable homes to rent or purchase. It has incredible potential to deliver a new community and urban quarter and is a significant project in the LDA's development pipeline. In close proximity to the sea, Balbriggan, Skerries and with good public transport access to Dublin it is a future community that will be an attractive place to live. I wish to express my gratitude to Fingal County Council for their collaboration and feedback in bringing forward this significant project."
Bob Jordan, Housing Agency Chief Executive, said:
"The Government's Housing for All plan prioritises the delivery of affordable housing. The Housing Agency is delighted to have worked with the LDA in bringing this planning application to fruition. If successful, the Castlelands development will provide over 800 much needed affordable homes to purchase and to rent. The Housing Agency looks forward to collaborating on future projects with the LDA."
The LDA's application for planning permission at Castlelands is the latest in a strong pipeline of activity which will see thousands of affordable and social homes delivered across Ireland. In Shanganagh, South Dublin, construction will commence this year on the State's largest affordable housing scheme while work is also set to commence on the delivery of 265 homes on the site of the former St. Kevin's Hospital in Cork city.
Further details and supplementary information on the LDA's plan for Castlelands can be found at: www.castlelandsshd.com