LDA accelerates affordable housing delivery in Mallow, in conjunction with Cork County Council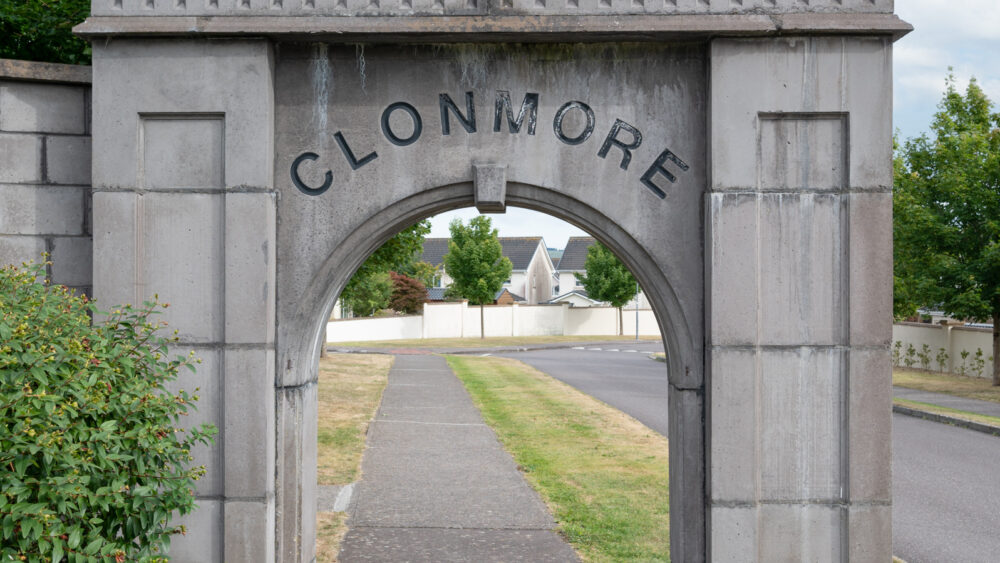 Homes will be available for affordable purchase in partnership with Cork County Council
38 houses will be launched in the first phase with 22 homes ready for occupation by Christmas, with the remainder being delivered in two further phases in 2023
Additional arrangements in pipeline to deliver close to 1,000 affordable for sale and cost rental homes with good regional spread
The Land Development Agency (LDA) is to deliver 95 affordable purchase homes under its Project Tosaigh initiative, through which the Agency expects to source almost 1,000 homes nationwide by year-end as part of its first phase.
The new homes are located in Clonmore, Ballyviniter, Mallow, Co Cork, in a joint project with Cork County Council which will manage the application process with prospective buyers and the well-known developers the O'Flynn Group.
Prices will start from €260,000[1] for three-bed semi-detached houses and €280,000[2] for four-bed semi-detached houses, with buyers able to get support for up to 25% of the cost through the Government's affordable housing fund, under Housing For All. The application process for the first tranche of 38 homes will open on 24th October with 22 of the homes ready to be occupied in 2022 and the balance to be completed in 2023.
Clonmore is located on the northern side of Mallow town centre, within easy walking distance of a wide range of amenities and just 2km from the main N20 Cork to Limerick road. The homes, built by the O'Flynn Group include a mix of 24 x 3 bedroom semi-detached houses, 71 x 4 bedroom semi- detached houses with private gardens set in a landscaped family friendly estate.
Project Tosaigh was announced last year in the Government's housing strategy, Housing For All, to unlock land in private ownership that has planning permission but where delivery has stalled due to financing and other constraints. An expressions of interest process was launched at the end of 2021, and the LDA now has a pipeline of projects anticipated to deliver c. 1,000 affordable for sale and cost rental homes.
The developments are well-spread regionally, in Dublin, Cork, Waterford, Wicklow, Meath and Kildare, and represent the first phase of the process which the LDA expects to deliver 5,000 homes across a multi-phase process, in addition to the 6,000 the LDA has planned for delivery from its existing portfolio of State lands. A further 10,000 to 15,000 homes are anticipated after 2026 from the transfer of additional state lands announced in Housing For All last September.
Minister for Housing Darragh O'Brien TD said:
"The announcement of this affordable purchase scheme in Mallow demonstrates the progress the LDA is making in accelerating the delivery of affordable housing. Project Tosaigh will see 5,000 new social and affordable homes delivered by the end of 2026 which will compliment the supply the LDA is already working on through its State land pipeline. The Clonmore scheme is the first of what I expect to be several announcements before year-end that will show the policies we are implementing will ensure that people can achieve the dream of homeownership and have their own home for life."
John Coleman, CEO of the Land Development Agency said:
"Project Tosaigh provides an important mechanism for the LDA to accelerate the delivery of affordable housing by supporting housing construction on private lands in collaboration with Cork County Council and the O'Flynn Group. We intend to source close to 1,000 affordable homes by year end through this approach, thereby substantially increasing our delivery capability in the short-term. Whilst our longer-term approach continues to focus on publicly owned land, the LDA is delighted to be in a position to act as a catalyst to speed up the delivery of affordable homes, with the security of knowing that all homes will be either retained in public ownership for cost rental or made available for households to purchase on an affordable basis.
Councillor Danny Collins, Mayor of the County of Cork said:
"There is a huge demand for housing in the County, and Cork County Council is delighted to be partnering with the LDA and the O'Flynn Group to deliver this much needed affordable housing. We are looking forward to launching Clonmore for applications from the public shortly, and we expect very strong demand for these beautifully designed houses, which are finished to the highest level, adjacent to the town centre and a wide range of public amenities. Through our engagement with the LDA under Project Tosaigh, we have been able to respond quickly to provide this opportunity."
Link to the Cork County Council website re further details on the Clonmore scheme and how to apply: https://www.corkcoco.ie/en/resident/housing/affordable-housing
[1] Assumes maximum Affordable Housing Fund Equity of €75,000 per home
[2] Assumes maximum Affordable Housing Fund Equity of €75,000 per home