LDA seeks tenants for new cost rental homes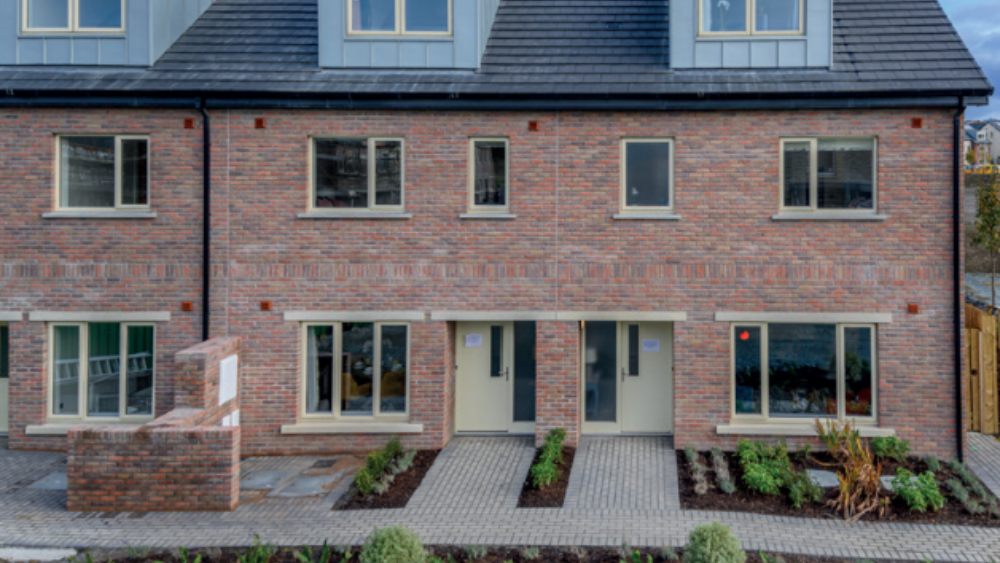 First time Project Tosaigh homes have been released in Dublin
Rents significantly below market rents
A-rated homes in Citywest and Delgany
The Land Development Agency (LDA) has today announced new releases of cost rental homes in Dublin and Wicklow.
The State's affordable housing delivery body is making the homes available through the Government's Project Tosaigh initiative, whereby the agency steps to fund the completion of and purchase stalled or unviable housing projects and then makes the new homes available to renters on a cost rental basis or to purchasers at an affordable cost.
All of the latest releases by the LDA involve cost rental units. They are part of a total of 95 cost rental homes in Citywest in Dublin and 142 in Delgany, Co Wicklow. This is first time Project Tosaigh houses have been made available in Dublin.
The rents involved are considerably below market rents. Eligible tenants must have a net household income of below €53,000 a year, a figure designed to provide an affordable solution for households on low to moderate incomes who do not qualify for social housing.
The houses in Citywest are three and four-bed family units located in Parklands on Fortunestown Lane. They will be released in phases over the next 16 months starting with the first 22 units.
Rents start at €1,350 a month for a three-bed, two-storey terraced house. The monthly rent for a four-bed, two-storey, terrace house, is €1,450 and tenants in a four-bed, three-storey, terraced house will pay €1,460. These rents are typically about 57% below market rents.
While the remainder of the Citywest houses will be released in subsequent phases, applicants are advised to apply now as their application will also apply to future releases of this particular scheme. All applications will be processed through the LDA's lottery system and applications open tomorrow (Monday, March 13) from 12 midday.
The LDA has already released phase one of its 142 cost rental homes in Archers Wood in Delgany, Co Wicklow and tenants are already occupying 24 duplex units. The LDA is now releasing a second phase of 24 duplex units, consisting of 12 two-beds and 12 three-beds. The monthly rent for a two-bed is €1,455 and the rent for a three-bed is €1,550. These rents are about 30% below market rents in the area.
Applications for this second phase of homes in Archers Wood, are opening tomorrow (Monday, March 13) at midday and will be processed through the LDA's lottery system.
A further phase of cost rental releases in Archers Wood is due to be launched in the coming weeks. It will involve 95 apartments including 37 one-beds, 52 two-beds and four three-beds with monthly rents of €1,220 for a one-bed, €1,445 for a two-bed and €1530 for a three-bed.
John Coleman, chief executive of the LDA said: "The LDA is delighted to announce the release of these new cost rental homes and we look forward to handing over the keys to eligible and successful applicants. Project Tosaigh is proving to be a significant initiative and is now delivering affordable purchase and cost rental housing throughout the country. This is a positive development and we will be making a series of similar delivery announcements in the coming weeks and months."
Darragh O'Brien, Minister for Housing, said: "Project Tosaigh is just one of a number of initiatives the government has introduced to speed up the delivery of affordable housing. It is great to see an increasing number of new and energy efficient homes being offered at reduced rents to families and individuals. This is a direct result of government intervention and is being made possible by an increased investment in housing."
Image details: Photos attached are of the homes in Parklands, Citywest.