LDA to accelerate delivery of new affordable homes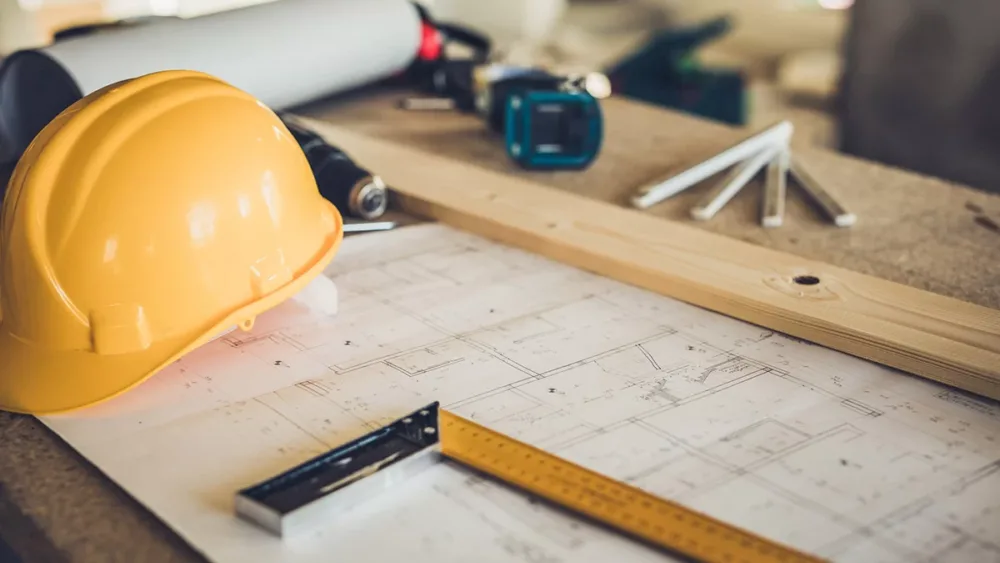 Project Tosaigh to provide a fair deal to renters struggling to pay private sector rents
Housing for All mandates largest ever transfer of State land for housing delivery
€1bn in additional funding gives LDA strong financial base of €3.5bn
The Land Development Agency (LDA) will take a lead role in creating a large-scale affordable cost-rental sector in Ireland, a key element of the Government's Housing For All strategy published yesterday. The strategy contains a range of important measures to support the LDA's twin-track approach of accelerating near term construction of affordable homes on both state and private land, whilst also working over the longer term to assemble large state-owned landbanks capable of delivering thousands of new homes.
The LDA today outlines its Project Tosaigh (to 'initiate') proposal to unlock land with full planning permission that is not being developed by private sector owners due to financing and other constraints, and use it to accelerate the supply of affordable housing.
In addition to its expanded pipeline of state lands, the LDA will target the delivery of 5,000 new homes by 2026 through Project Tosaigh, with the agency to have full ownership of homes for affordable cost rental, with the balance being sold to eligible households under affordable purchase arrangements. An open process to identify sites where housing delivery has stalled that would be appropriate for this scheme will be launched before the end of the year.
Under Housing For All, the LDA will be the State's primary channel for the development of cost rental housing. It will deliver a fair deal for those who don't qualify for social housing but cannot afford the private market. The LDA's model aims for tenants to pay about a third of their net disposable income on rent, a generally accepted level of housing cost affordability, and in practice likely to reflect a c.25% discount on prevailing current market rents in Dublin. By delivering affordable rents at scale, the LDA will have a stabilising effect on wider rental market.
Other significant aspects of Housing For All for the LDA include:
New state assets: Site transfer commitments have been made that will see the LDA take ownership of State land capable of delivering 10-15,000 additional homes, incremental to its existing 12 live sites capable of delivering c.6000 homes. This would be the largest ever transfer of State land for housing and will include major strategic sites in Inchicore, Dublin 8 (CIE, ESB & OPW), Cork Docklands (ESB, Bord na Mona), and Limerick's Colbert Station (CIE, HSE)
Increased funding: €1bn in additional debt funding capacity for the LDA has been signalled by Government, bringing total capital available to €3.5bn, positioning the LDA as a very significant State-owned housebuilder in the market
NARPS: 1,400 social housing units owned by NAMA through its National Asset Residential Property Services (NARPS) entity will transfer to the LDA. This provides certainty of remaining under state ownership for these homes, and the prospect of LDA using this scheme to support further social housing investments
John Coleman, CEO of the Land Development Agency said:
"Housing for All is an important step forward in supporting the LDA's mission to improve the supply of affordable homes through a long-term programme of sustainable delivery carried out in close collaboration with Local Authorities, Approved Housing Bodies and other state funded entities. The LDA is addressing a crucial gap in the market to give a fair deal to the many thousands of people who don't qualify for social housing, but are struggling to pay private sector rents.
The launch of 'Project Tosaigh' will allow us to supplement the State land we are already working on and accelerate the delivery of cost rental and affordable purchase homes by unlocking private land that is ready to be developed but where construction has stalled or not commenced. Whilst our longer-term approach will focus on publicly owned land, it makes sense to use the LDA as a catalyst to speed up delivery, with the security of knowing all homes will be delivered on an affordable basis.
Complex construction projects take time, but we are on track to commence construction of our first homes next year, and the combination of the passage of the LDA Act over the summer, and the publication of Housing For All yesterday, means that the LDA is now positioned to make a major positive impact on Ireland's housing problems"
The LDA's overall strategy is guided by 5 key principals:
Affordable: Increasing supply of affordable housing to deliver a fair deal for those who don't qualify for social housing but cannot afford the private market
Stable Supply: Ensuing a long-term pipeline of delivery from state-owned assets to provide a counter-cyclical mechanism that will deliver new homes even in an economic downturn where private sector delivery slows, thereby reducing the tendency towards 'boom-bust' cycles
State Land: Using state land more efficiently to avoid the burden of land costs and operate at scale to deliver new homes at lower cost
Community: Offering security of tenure and high-quality amenities so that residents in LDA developments become an integrated part of the local community
Sustainability Ensuring a best-in-class approach to sustainable construction methods and maximising public transport access and open space
Through its delivery of new homes, the LDA will accelerate a core Government policy intention of creating a large-scale affordable housing sector in line with norms in many other European countries.
For further information:
About the LDA
The Land Development Agency (LDA) was created in September 2018 with the purpose of improving the supply of affordable homes for individuals and families through the development of State and other land to deliver long-term sustainable solutions. The LDA has a national focus and is advancing schemes throughout Ireland including:
Shanganagh: Planning has been approved and a tender process is in place to appoint a contractor for the construction of 597 social and affordable homes on the LDA's first project at Shanganagh, Co. Dublin. First homes will be completed in 2023.
Dundrum Central: Public consultation has been completed for the redevelopment of the Dundrum Central Mental Hospital site to deliver around 1,200 new homes, with a planning application to be submitted in the coming months
Cork City Docklands: A delivery office has been established for the redevelopment of Cork City Docklands in partnership with Cork City Council. The 146-hectare site is capable of accommodating c.25,000 people in what will be Ireland's largest regeneration project
Colbert Station, Limerick: A design review has been completed to inform the regeneration of this 50-hectare site, which will deliver an enhanced city living experience for about 5,000 people in a prime city centre location
Sandy Road, Galway: Plans for 1,000 new homes are in progress on an 8-hectare site at Sandy Row in Galway City in collaboration with a range of local stakeholders including Galway City and County Councils, Galway Education and Training Board and Galway Bay FM
Donore Project, Dublin 8: The LDA is partnering with Dublin City Council on plans to build around 600 social and affordable homes on the site of the former St Teresa's Gardens flat complex in Dublin 8
St Kevin's, Cork: Planning permission approved for the construction of 266 homes, an enterprise centre and creche facilities at the former St. Kevin's Hospital site in Shanakiel, Cork. Enabling works will commence in the coming months
For more information visit: www.lda.ie
Additional State lands to be allocated to LDA
Parent Department
Organisation
Lands
Department of Transport
CIE
Inchicore Works, Dublin
Broadstone garage, Dublin
Conyngham Road garage, Dublin
Colbert Station environs, Limerick
Ports
Lands in Dublin Port
Lands in Cork Port
Lands in Limerick Docklands
Department of Environment, Climate and Communications
Digital Hub Development Agency (DHDA)
All DHDA land and property assets, Dublin 8
ESB
Inchicore, Dublin
Cork Docklands
Wilton, Cork.
Sean Mulvoy Road Galway
Bord na Mona
Cork Docklands
Department of Agriculture, Food and the Marine
Teagasc
Lands at Kinsealy, Dublin
Horse Racing Ireland
Lands at Carrickmines, Dublin
Department of Defence
Defence Forces
St Bricin's Hospital,Dublin
Department of Health
HSE
Colbert Station area, Limerick
Department of Enterprise
IDA Ireland
Kilbarry, Cork.
Department of Public Expenditure and Reform
OPW
Inchicore, Dublin
Department of Housing, Local Government & Heritage
Ervia (Gas Networks Ireland)
Limerick Docks