Plans announced for 598 new homes in Shankill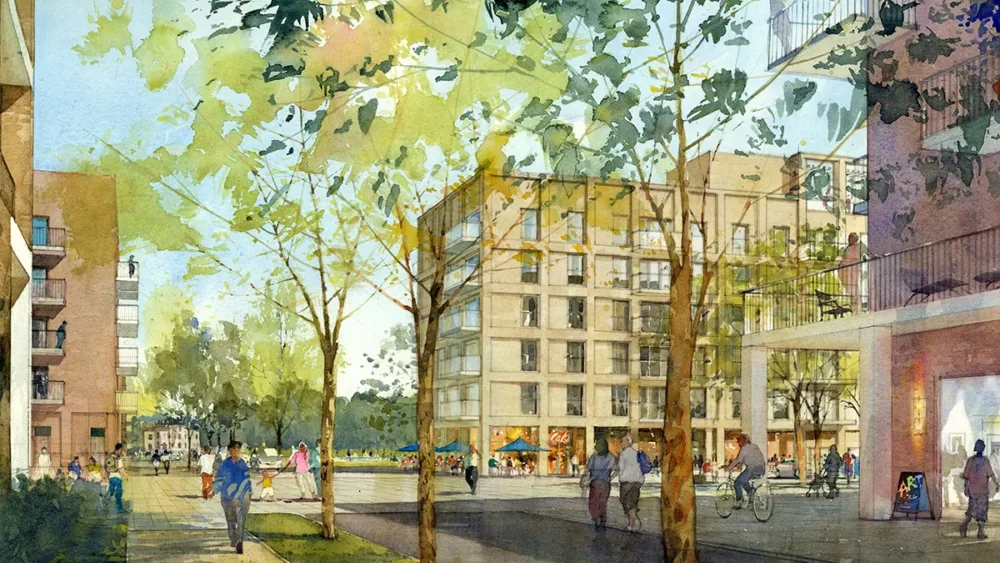 Dún Laoghaire Rathdown County Council in partnership with the Land Development Agency (LDA) have announced plans to deliver 598 new homes at Shanganagh in Shankill, Co. Dublin.
The development will be made up of 307 cost-rental homes, 200 social homes and 91 affordable purchase homes.
The project at Shanganagh on publicly owned land is backed by the Land Development Agency (LDA).
The Council says that by having 51% of the development devoted to cost-rental homes, rents will be more affordable for households who struggle to pay private rents.
A planning application will be submitted by the Council to An Bord Pleanála next month.
The development will also feature a creche, a gym, 1,200 bicycle places, a local shop an cafe, as well as communal lounge areas and business pods.
It will be around 10 minutes' walk from the proposed DART station at Woodbrook.
The Cathaoirleach of Dún Laoghaire-Rathdown Council Shay Brennan said: <em>"This is excellent news for people looking to buy or rent a home in our area and will make a significant contribution to meeting the Council's social housing requirements and will provide an opportunity for people to purchase or rent a home at an affordable cost."</em>
"The development will offer people an attractive place to live that is close to key transport links and supported by a wide range of local amenities."
LDA Chief Executive John Coleman said this <em>"landmark development...is the first of many projects in our pipeline".</em>
He said: <em>"It will be one of the largest residential construction projects in Ireland and is a major statement of our intent to help renters, buyers and people in need of social housing with large-scale delivery of high-quality new homes."</em>
He added: <em>"This development will offer renters long-term security of tenure while also adding to the supply of social and affordable housing in the Dún Laoghaire-Rathdown area."</em>