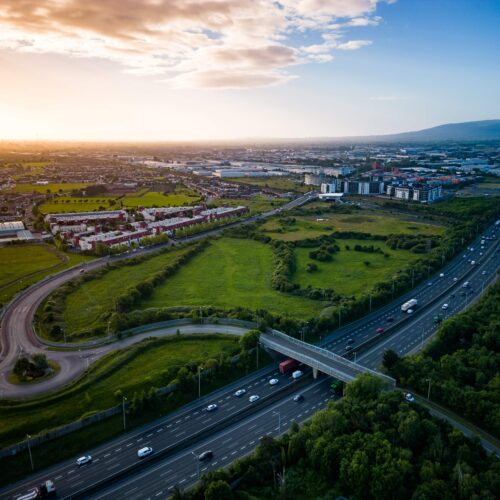 Estimated number of homes
Approx. 1,000 across multiple phases
Current status
Design team appointed
Next step
Outline design & feasibility
View on Map
Latitude: 53.3355387 Longitude: -6.3837241
Project Description
The Cherry Orchard Sites 4 & 5 are situated adjacent to the Park West rail station in Dublin 10. The lands are bounded by the M50 to the west and Park West Ave to the east, the lands are approx. 13ha in total area.
The sites are located within the Dublin City Council (DCC)Park West – Cherry Orchard Local Area Plan (LAP) 2019. The development strategy of the LAP is to provide a vibrant and sustainable new urban area with a distinctive urban character, providing sufficient densities of development to sustain public transport and a mix of uses.
The LDA, in partnership with DCC as landowners, propose to bring forward development plans for the subject sites which extend to approx. 13 hectares in total.
Whilst the optimum residential unit mix and numbers plus ancillary uses will be determined as part of the detailed design process, cognisant of planning policy requirements, the overall sites have capacity for approx. 1,000 homes.
The LDA design approach will be inclusive and responsive to the local context and the opportunity that the site presents for a new, distinct and integrated urban community.
Gallery
View on Map
Latitude: 53.3355387 Longitude: -6.3837241