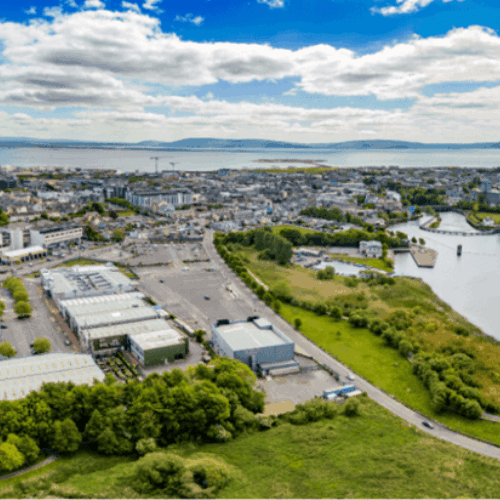 Estimated number of homes
200
Current status
Appointment of design team
Next step
Commence preliminary design
View on Map
Latitude: 53.2792797 Longitude: -9.0517468
Project Description
The Dyke Road site forms part of a strategic brownfield landbank located on the edge of Galway City Centre which has been identified for comprehensive redevelopment by Galway City Council (GCC). The site extends to c. 1.75 hectares and is located to the northeast of the city centre, within walking distance from Eyre Square and the Headford Road area.
The Draft City Development Plan and Headford Road LAP identifies the site as a regeneration site with a unique opportunity to provide a residential led development with linkages to the established City Centre.
The LDA, in partnership with GCC, propose to bring forward regeneration plans for a residential led mixed use development which will enhance the existing and adjacent blue and green infrastructure.
The site presents an opportunity to develop an underutilised brownfield site, strategically located adjacent to Galway City Centre. The LDA will be providing a number of opportunities for public and community engagement throughout the development process in order to encourage involvement and facilitate feedback as the design progresses.
Gallery
View on Map
Latitude: 53.2792797 Longitude: -9.0517468