LDA launches affordable homes in Waterford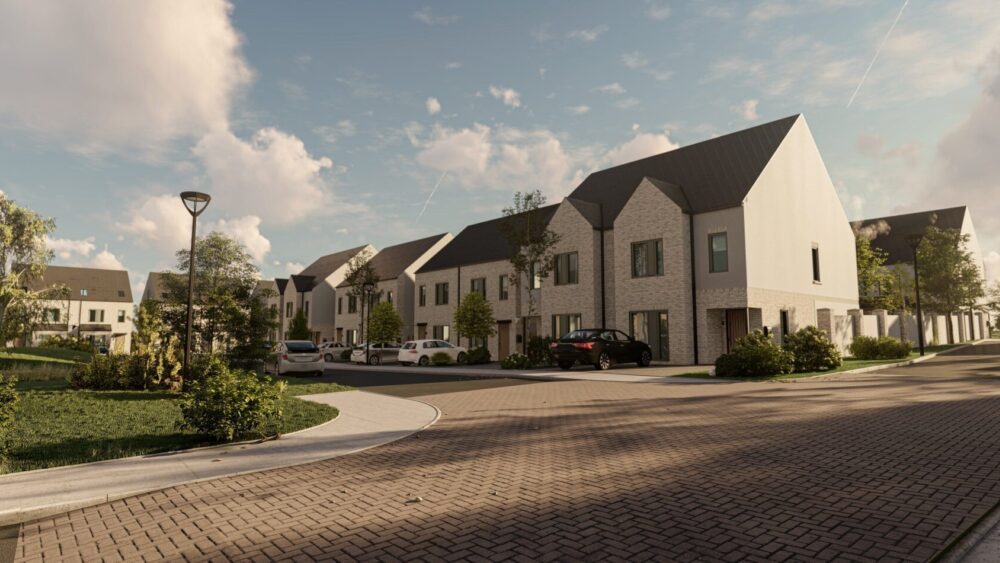 92 homes in Summerfields, Kilbarry are available under the Affordable Purchase Scheme in partnership with Waterford City & County Council
40 homes will be available initially in May 2023 with the remainder of the homes being delivered in 3 further phases in 2023
Mix of 3 and 4-bedroom A-rated homes available
The Land Development Agency (LDA) has announced the launch of 92 affordable purchase homes in Summerfields, Kilbarry, Waterford.
The homes are being made available under the Local Authority Affordable Purchase Scheme to eligible buyers in partnership with Waterford City & County Council and are part of the LDA's Project Tosaigh initiative.
The new homes, developed by the Whitebox Group, are located in Elder Walk, Summerfields, Kilbarry, Co Waterford.
Summerfields is Waterford's newest planned 'urban village' and is within walking distance to the city's main educational and employment centres, SETU and the IDA industrial park, its aspect is onto the rolling landscape of the surrounding countryside. The Waterford Greenway is within easy cycling distance of the location, while proximity to Waterford's outer ring road provides easy access to the city centre and University Hospital Waterford as well as Tramore and Dunmore East.
The Council will provide an "Affordable Dwelling Contribution" to reduce the purchase price payable now by successful applicants. Funding ranging from a minimum of 5% of the market value to a maximum of €75k to reflect the Affordable Housing Fund will be available depending on successful applicants' income, deposit (which can include support from the Help to Buy scheme) and savings.
Prices net of the Affordable Housing Fund start from €226,564[1] for three-bed semi-detached houses and €256,214[2] for four-bed semi-detached houses, with buyers able to get support through the Government's Help to Buy[3] Scheme. The application process is open with over 22 approved applicants and 70 additional homes due for completion in 2023.
Waterford City & County Council is managing the application process for prospective purchasers.
The homes, built by the Whitebox Group include a mix of 3 and 4-bed semi-detached houses with private gardens set in a well-designed and landscaped estate. The houses have an A2 BER rating, air to water heat pump units and high levels of floor, wall and roof insulation throughout.
John Coleman, Chief Executive of the LDA, said:
"We are delighted to announce the launch of these affordable purchase homes in Kilbarry under the Project Tosaigh initiative. This scheme, in partnership with Waterford City and County Council, offers eligible buyers a wonderful opportunity to secure their own home at an affordable price. These homes are priced well below market value and this launch will be welcome news to prospective buyers in the area, which is in need of high-quality, affordable homes."
Project Tosaigh is a government initiative, in which the State steps in to purchase housing in cases where developers have planning permission, but delivery has either not commenced or stalled. Under this scheme, the LDA is due to deliver at least 5,000 homes by 2026.
The Affordable Purchase Scheme helps people on low to moderate incomes buy homes at reduced prices. The eligibility criteria for the scheme can be found on the LDA's website. Applications can be made at https://www.waterfordcouncil.ie/departments/housing/affordable-housing.htm
Ivan Grimes, Director of Services with Waterford City & County Council said:
"The delivery of this affordable housing scheme by the Land Development Agency and the Whitebox Group under the Project Tosaigh initiative is a very welcome development. Waterford City & County Council is delighted to be able to assist prospective buyers through the application process to their ultimate aim of home ownership."
[1] Assumes maximum Affordable Housing Fund Equity of €75k per home
[2] Assumes maximum Affordable Housing Fund Equity of €75k per home
[3] Maximum 20% AHF funding if purchasers wish to avail of Help to Buy scheme