LDA seeks applications for 94 cost rental apartments in Delgany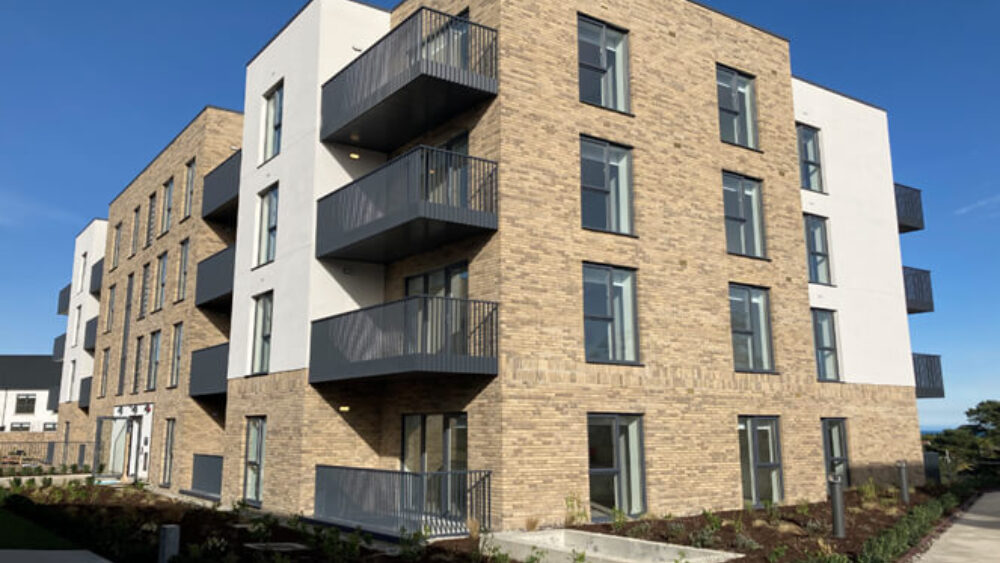 Rents for one-bed apartments start at €1,220
Allocation includes 37 one-bed, 53 two-bed and four three-bed apartments
The Land Development Agency (LDA) has announced the launch of the application process for 94 cost rental apartments in Delgany, Co Wicklow with monthly rents starting at €1,220.
The apartments are part of a total delivery of 142 cost rental homes at Archers Wood. Applications open today, Tuesday April 11th at 12 midday and will close on April 18th.
The homes are being delivered under Project Tosaigh, a Government initiative where the LDA steps in to complete unviable or stalled private housing developments and then makes the homes available as either cost rental or affordable purchase.
The 94 units, which are now owned by the state, include 37 one-bed, 53 two-bed and four three-bed apartments. Monthly rents are €1,220 for a one-bed, €1,445 for a two-bed and €1,530 for a three-bed.
The rents involved are an average of 30% below market rents. Eligible tenants must have a net household income of below €53,000 a year, a figure designed to provide an affordable solution for households on low to moderate incomes who do not qualify for social housing.
A total of 48 duplex homes have already been released in Archers Wood. Applications for these homes have closed. Tenants have already been allocated the first 24 homes and offers have been made for the second 24. The 48 involve 24 two-bed and 24 three-bed duplexes with rents of €1,455 for a two-bed and €1,550 for a three-bed.
Anyone who was previously unsuccessful in applying for the 42 duplex homes can now apply for an apartment but will have to complete the registration process again indicating which apartment type they are applying for. The registration process can be accessed from tomorrow at 12 midday on the Cost Rental section of the LDA's website - lda.ie/affordable-homes/lda-cost-rental. Applicants are requested to read the eligibility criteria carefully.
Archers Wood is located in a picturesque area between Delgany village and the Irish sea. It is within minutes of Greystones with good access to national transport links, DART, Intercity trains and a host of local amenities. The homes, delivered in association with Cairn Homes, are A-rated and finished to a high standard with fully fitted kitchens and integrated wardrobes in double rooms.
The apartments are located between three blocks, Archers Wood View, Archers Wood Manor and Archers Wood Gate, with a mix of underground and surface carparking as well as bike sheds.
Separately, applications have now closed for 95 cost rental homes in Parklands in Citywest. The houses in Citywest, delivered in association with Harcourt Developments, are three and four-bed family units located in Parklands on Fortunestown Lane.
Rents for these homes start at €1,350 a month for a three-bed, two-storey terraced house. The monthly rent for a four-bed, two-storey, terrace house, is €1,450 and tenants in a four-bed, three-storey, terraced house will pay €1,460. These rents are typically about 57% below market rents.
John Coleman, chief executive of the LDA said: "The LDA is delighted to announce the release of these apartments in Archers Wood and we look forward to handing over the keys to successful applicants. Project Tosaigh is proving to be a significant initiative and is now delivering affordable purchase and cost rental housing throughout the country."
About the LDA
The LDA is the state's affordable housing delivery body. It is in the process of delivering 5,000 homes on state land and 5,000 through the Project Tosaigh initiative.
The agency currently has planning permission for 2,243 homes on public land. In 2022 progress included ground being broken at the former HSE site, St Kevin's Hospital in Cork, with the first of 265 homes to be delivered in 2024.
Planning approval was received recently for 817 homes at a site at Castlelands in Balbriggan and 345 homes in Hacketstown in Skerries. The LDA also has permission for 219 homes at Devoy Barracks in Naas, Co. Kildare.
Working with Dun Laoghaire Rathdown County Council, the LDA is constructing 597 homes at Shanganagh in Shankhill in Dublin, with the first homes expected in 2024. This is one of Ireland's largest housing development projects.
In addition, planning applications have been lodged for the Central Mental Hospital site in Dundrum (977 homes) and St Teresa's Gardens (543 homes) in Dublin City Centre which if approved, will add 1,520 units to the delivery pipeline. A further 1,500 homes are currently in the design and development phase. The project at St Teresa's Gardens involves the LDA working in partnership with Dublin City Council.
In addition to delivering homes on public land, the LDA is overseeing Project Tosaigh, a Government initiative where the LDA steps in to purchase stalled or unviable housing projects and then makes the homes available as either cost rental or affordable purchase. Under this scheme, the LDA is on course to deliver 5,000 homes by 2026.
Housing already delivered or in the process of being delivered under Project Tosaigh includes affordable purchase homes in Mallow, Co Cork (92 in total) and Kilbarry, Co Waterford (95 in total). The LDA is also in the progress of delivering 247 cost-rental homes in Hansfield in Dublin 15, 142 in Archers Wood in Delgany and 95 in Parklands, Citywest in Dublin. Further projects are due to be announced soon and the LDA has a strong delivery pipeline of affordable homes for 2023 and beyond.
The LDA also recently produced the Report on Relevant Public Land, which advised the government of the potential to deliver 67,000 homes on 83 underutilised state-owned sites.
Eligibility and application process:
To be eligible for cost rental housing an individual or household must meet the following criteria:
• Net household income must be below €53,000 per annum and applicants must be able to show how they have calculated their net household Income.
• Applicants must not be in receipt of any social housing supports including rent supplement or HAP.
• Applicants must not own a property.
• An applicants' household size must match the size of the property advertised and all members of the household must be living in Ireland at the time of applying.
• Applicants must be able to afford to pay the cost rent for the home and must have only entered one application for a specific cost rental property. Affordability is based on the rental cost amounting to no more than 35% of a households' net income.
Terms and conditions for cost rental housing in Ireland are set out in the Affordable Housing Act 2021. Once an applicant has selected the property that they are eligible for, they will need to enter their details into the LDA's self-service eligibility checker and register their interest.
Applicants must first register their interest in one property type and indicate eligibility, by providing the information requested when applying through the LDA's website.