LDA seeks buyers for 50 Project Tosaigh homes in Baker Hall, Co. Navan
Coming Soon Baker Hall, Co. Navan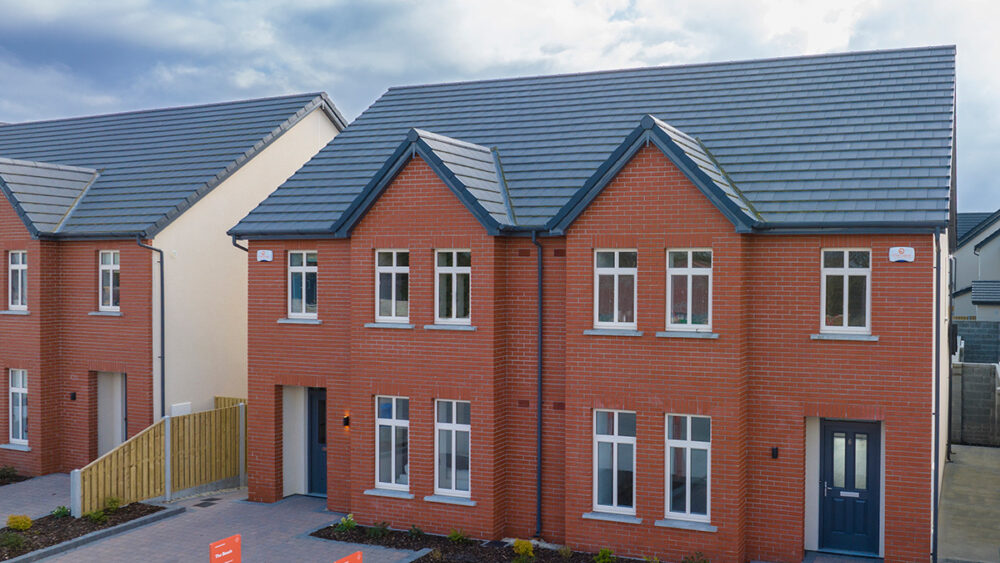 Newly-built homes being made available to eligible buyers at an affordable price
First time Project Tosaigh homes have been made available in County Meath
A-rated houses being delivered in partnership with Meath County Council and Glenveagh
The Land Development Agency (LDA) has announced the upcoming opening of the application process for 26 newly-built homes in Navan, Co Meath.
The 26 make up phase one of a total allocation of 50 homes, all of which are being made available for eligible purchasers at affordable prices. The high-quality homes were developed by Glenveagh in partnership with the LDA and Meath County Council.
The houses are targeted at first-time buyers who need assistance bridging the gap between their own available funds (including the Help to Buy scheme), the amount of mortgage that they can obtain and the cost of the new home.
The latest homes to be delivered by the LDA, include 3 two-bed and 23 three-bed A-rated homes, all of which have been completed and are ready to be occupied at Baker Hall in Navan, Co Meath.
Under the Affordable Purchase Scheme, jointly run by the LDA and Meath County Council, eligible buyers will be able to purchase and own their own new home by availing of this shared equity scheme.
Standard full market prices for the first 26 homes start at €305,000 and rise to €367,250 with purchasers able to avail of equity contributions of up to €75,000, depending on the price of the property and the applicant's own financial circumstances.
Under the Affordable Purchase Scheme, Meath County Council will retain an equity share and successful applicants have the option of buying out this share over time if they so wish. Equity shares are calculated on an individual basis and are linked to an applicant's income, their savings and their mortgage capacity.
The homes will be made available in two phases, starting with the first 26 later this month. Phase 2 will comprise 2, 3 and 4-bed homes.
An online application portal will open at 12 noon on Wednesday, September 27 and close at 12 noon on Thursday, October 19.
Potential applicants are being advised to use the intervening time to familiarise themselves with the eligibility criteria and to compile the requisite documents to complete their applications subject to them meeting the qualifying criteria. A separate application process for phase two homes will be launched at a later stage.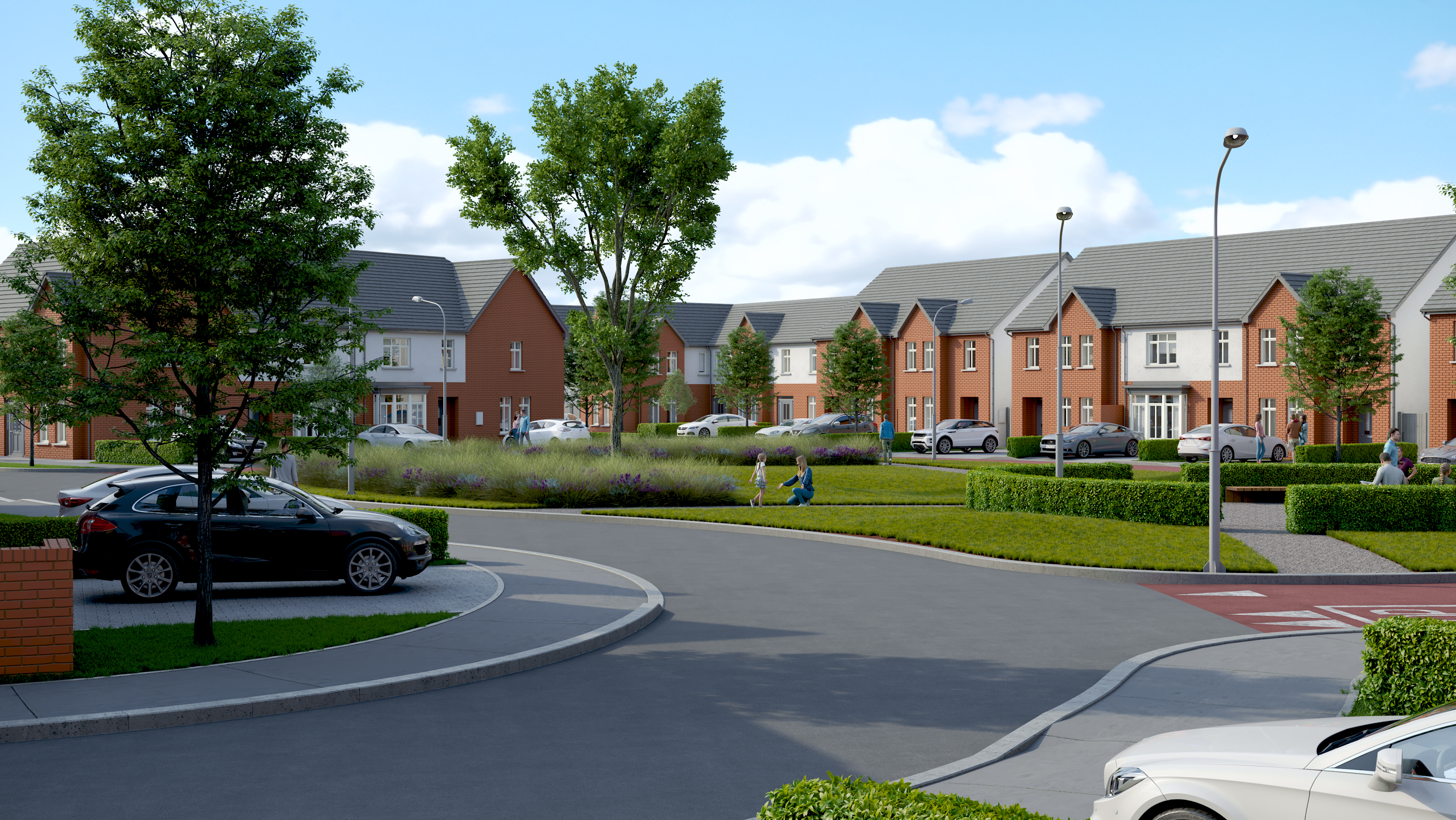 The homes in Navan have been secured through the LDA's Project Tosaigh initiative. The initiative is overseen by the LDA in addition to its direct housing delivery channel, which involves the construction of new affordable homes on State-owned land. This is the first time Project Tosaigh homes have been made available in Co Meath.
The Glenveagh-built homes at Baker Hall are located on Academy Street close to Navan Town Centre, next to the River Boyne and within easy access of a host of amenities and transport links.
The M3 Motorway is accessible in three minutes by car and Dublin's City Centre can be reached in less than 50 minutes. The A-rated, open plan homes are part of a wider development and are built to an exceptionally high standard.
John Coleman, Chief Executive of the LDA, said: "It is great to announce the delivery of more homes under the Project Tosaigh initiative and we are delighted to be working in partnership with Meath County Council and Glenveagh. These new homes are superbly located in Navan and are built to an exceptionally high standard. They are being made available to eligible candidates who want to own their home, but need help bridging the gap between the amount they can afford and full market prices. I would strongly urge all would-be homeowners to take the time to determine if they are eligible under the scheme and to submit their application if they meet the qualifying criteria. This is a fantastic opportunity that can make homeownership a reality for many households, who might otherwise be locked out of the market."
Fiona Lawless, Chief Executive of Meath County Council said: "We are excited to bring these houses to the market at prices that eligible households can afford. Navan is a fantastic place to live and work and it is great that more people will now have the option of buying and owning their home in the area. The financial supports being made available are extensive and will make a difference to those who do not qualify for social housing, but who have not been able to afford new house prices without a level of equity support. We urge all would-be first-time buyers to examine the criteria and to get in touch with us if they need more information or wish to apply."
Affordable home eligibility criteria:
Further information about the homes in Baker Hall, Co. Navan is available her

More information about the homes in Baker Hall and the application process can be found her

Further information on the criteria for the First Home Scheme is available here.
Further information on the eligibility criteria for the Local Authority Affordable Purchase Scheme is available here.
Featured News & Media