Relevant Public Lands
Report on Relevant Public Lands
The Report on Relevant Public Land it the first-of-its-kind and is designed to serve as a strategic and on-going process to assess the potential of underutilised state-owned lands and to support in building a pipeline of potential land for the provision of affordable housing into the future. This first report identifies 83 parcels of land and assesses them as having the potential to deliver up to 67,000 new affordable homes over the medium to long term.
83
parcels of land
across
10
cities and regional towns.
Up to
66910
homes could be delivered.
| | |
| --- | --- |
| Athlone | 710 |
| Cork | 16,080 |
| Dublin | 35,130 |
| Drogheda | 300 |
| Dundalk | 1,070 |
| Galway | 6,050 |
| Letterkenny | 770 |
| Limerick | 4,600 |
| Sligo | 980 |
| Waterford | 1,220 |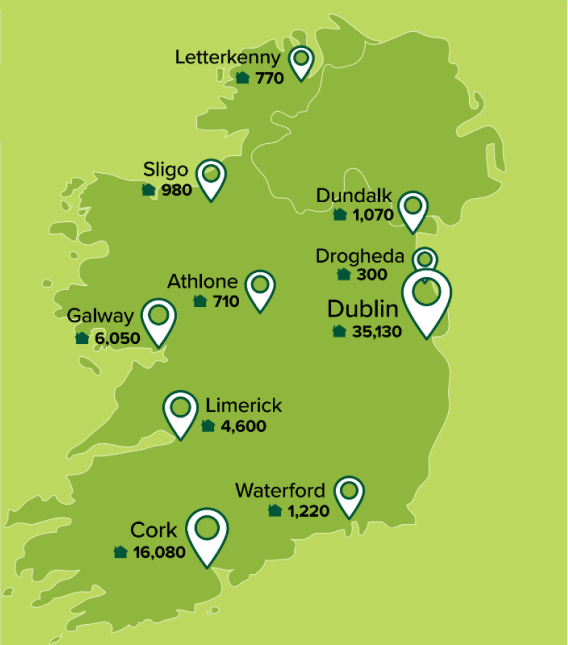 Levels of Constraint
Least
Constrained
Class 1
9,760
Moderately
Constrained
Class 2
17,440
Significantly
Constrained
Class 3
39,710
Owned by
Goverment
Agencies/Bodies
18,110
Report on Relevant Public Lands
Frequently Asked Questions